the soil³ mini garden kit
The Soil3 Mini Garden Kit is great to fundraise for clubs, schools, classrooms, sports, scouts, church/missionary, Master Gardeners, nonprofits, gardening groups, and individuals
Soil3 Mini Garden Kit is a great size for patio planting of flowers, herbs and even vegetables. The handles on the Root Pouch make the garden portable, so you can move it as needed and get just the right amount of sun. The kit contains one Mini Cube of our Soil3 humus compost and a seven gallon Root Pouch planter with handles. This kit makes a great gift and is excellent for beginning and experienced gardeners.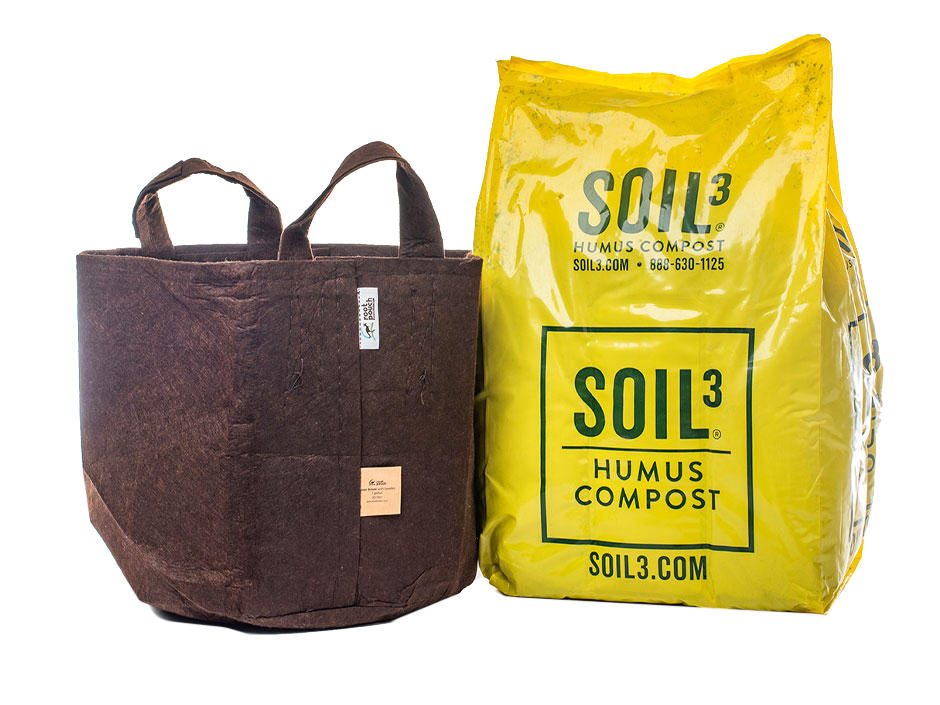 Each Soil³ Mini Garden Kit Contains:

1 half cubic foot of Soil3 compost
1 seven-gallon Root Pouch with handles
the soil³ bigyellowbag fundraiser
The Soil3 BigYellowBag Fundraiser is also great for classrooms, sports, scouts, church/missionary, Master Gardeners, nonprofits, gardening groups, and individuals. This fundraiser is for those who want to go BIG!
Our BigYellowBag Fundraiser is perfect for selling to home gardeners, gardening groups members, and anyone that maintains a garden regularly. This fundraiser includes one simple component – 1 BigYellowBag (1 cubic yard) of our Soil3 humus compost.
Plants of all kinds love Soil3 and this size makes it great for raised bed gardening, container gardening, and supplementing traditional in-ground gardening. Local delivery is included in the sale – which makes your sales a breeze. Ordering is done completely online through Soil3 with your unique fundraising code - making both ordering and selling easy!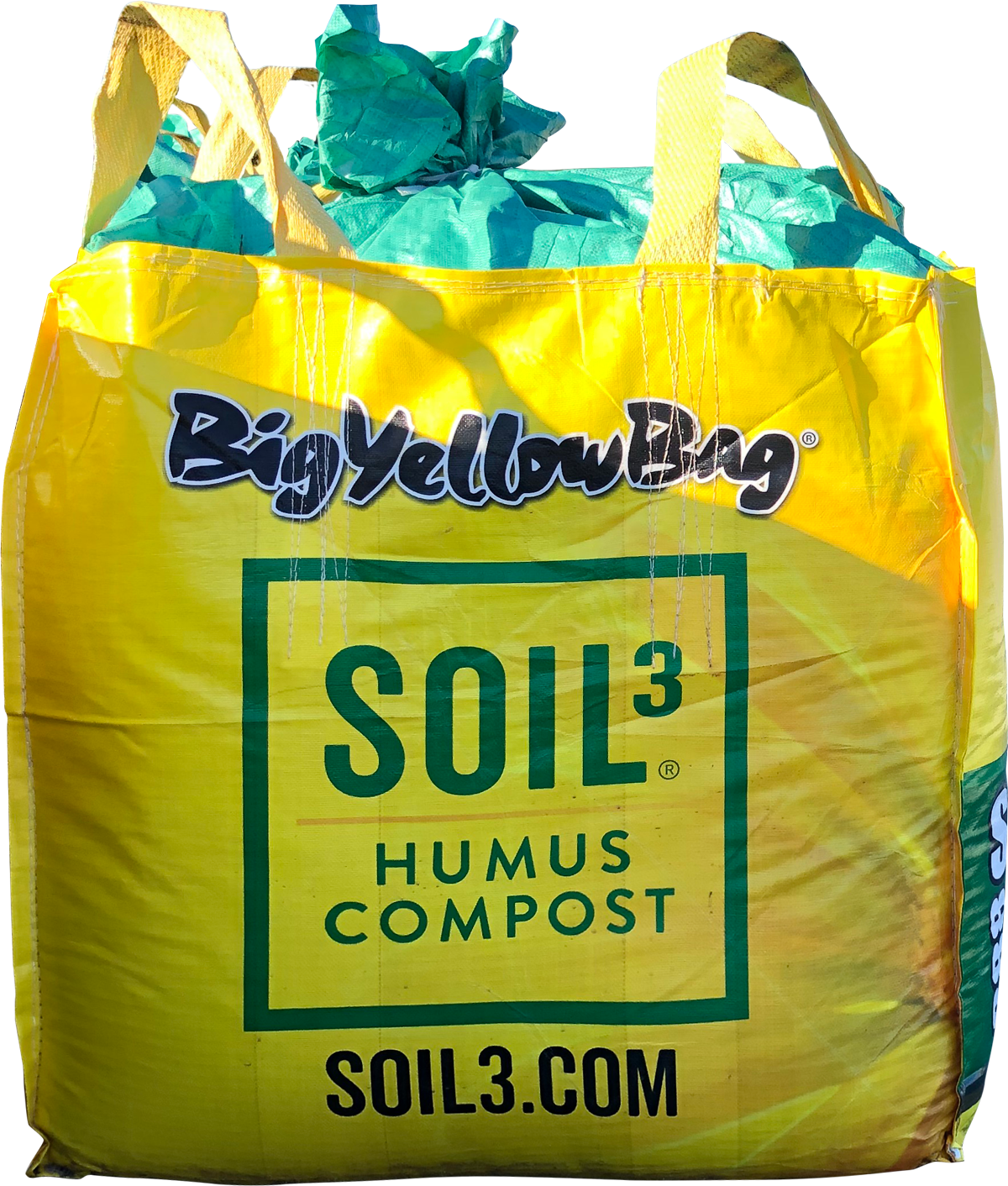 Soil³ BigYellowBag Includes:

1 Cubic Yard (or 27 cubic feet) of our compost

Convenient local delivery by Super-Sod